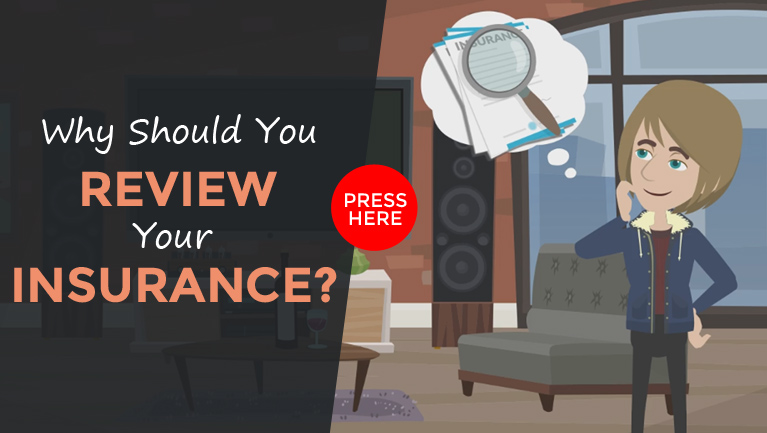 Why you need to regularly review your insurance
When was the last time you reviewed your insurance policies? A recent study found only 41% of people had reviewed their cover in the last two years. If you're one of the remaining 59%, this could mean that you have the wrong cover for your current needs. You might have gaps in your cover or be paying too much for unneeded cover.

Taking out insurance to cover health, family, and income is not a set and forget exercise. Lifestyles and situations change, and your insurance needs to keep pace.
Factors in life that signal a need to evaluate your insurance are many and varied.
Family
Marriage, dependents, death, and divorce all denote changes to your family status. These changes can lead to the need to update your cover and change your beneficiaries.
Housing
Be it upsizing or downsizing, changing cover when you move to a new house is something that usually crosses people's minds. But often people don't think about the need to increase coverage if their house has gone up in value. Or when they have remodelled or renovated adding substantial value to their home. If you bought a home for $420,000, insured it for that much, and it's now worth $690,000, you don't need to be mathematician to see that your insurance is inadequate.
Likewise, if you've been the lucky recipient of a valuable birthday, anniversary or Christmas gift, you need to make sure your contents coverage reflects this.
Car
Unless you're the owner of a desirable classic car, the chances are that your car is decreasing in value. Maybe it's reached a point where it's no longer worth having comprehensive insurance? The kids are growing up and learning to drive. Perhaps you've changed your commute decreasing the distance you drive each day. Or you now park the car in a garage rather than on the street. All reasons to review your insurance.
Income
Employment changes are another reason to reconsider your cover. A bonus or pay increase might lead you to put more away in KiwiSaver. If you've made the change to self-employment, then income protection might take a priority in your insurance planning.
Debt
Whether your debt has increased or decreased, you need to ensure you have adequate cover for your debt position.
Health
Lost weight, stopped smoking? Healthy lifestyles may be rewarded with positive changes eligible for a lower premium.
Just like life, insurance policies change. New options are introduced. Different levels of cover are offered. Better coverage is made available. For example, the Accidental Injury Cover we talked about in November 2017, which provides short-term financial support, covering any gaps left by ACC or other insurance products, while you recover from an accidental injury.
A review takes a comprehensive look at your current insurance and situation. You may even find discounts available for packaging your policies with one provider. An annual review will ensure that you have the best policies for your circumstances.
How we can help
If you'd like to save money, improve your cover or just gain peace of mind, then set up a time to discuss the best policies for your situation. Together we'll see if we can find better insurance cover for your needs. Call us (0800-230-235) or send an email (admin@nzadvicegroup.co.nz).